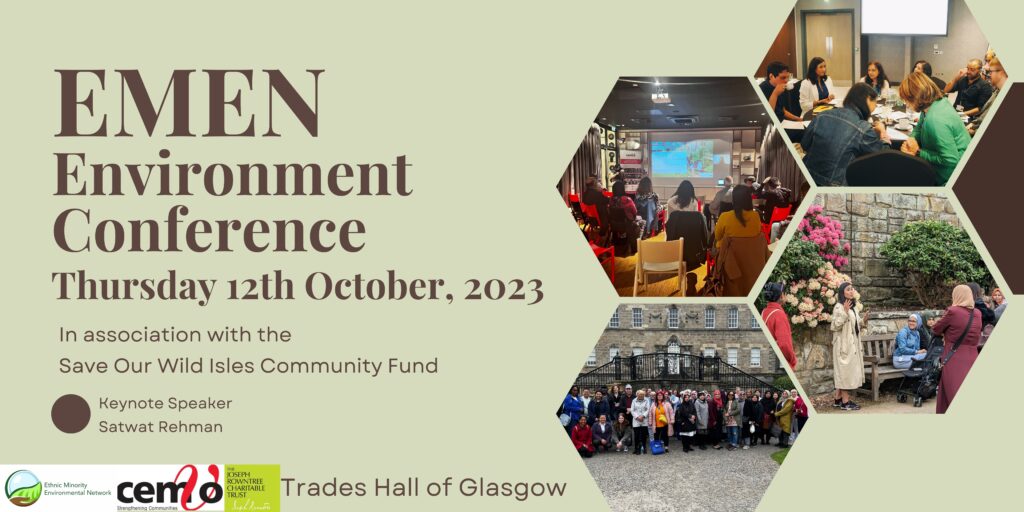 *SOLD OUT!* Please follow the booking link to reserve a place on the waiting list.
The first ever EMEN Environment Conference is coming to Glasgow!
The event takes place on Thursday 12th October 2023, at Trades Hall. The event will run from 10am to 5pm. 
This is the first time we have hosted an autumn conference and will be delighted if you were able to attend. Our key themes for 2023 are energy (with a focus on heating buildings), transport (with a focus on cycling), and how we can mobilise community climate action. We view all of these themes through the lens of a Just Transition, and how we can create a fairer, greener and more prosperous Scotland for all.
Join us to hear from expert speakers, grassroots activists, academics, and politicians – and have your voice heard, as we seek to build a fairer, cleaner, greener Scotland.
Speakers announced so far…
Welcome remarks:
Opening Keynote:
Video Presentation – SEvEN
Panel one – Communicating Climate Change

Save Our Wild Isles Presentation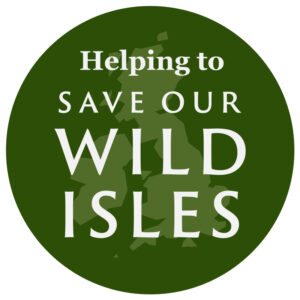 Panel two – From Policy to Practice

Panel three – What Next?

Closing Session:
Have your say! Workshop facilitated by Scottish Government